Type of producing vices

RSVS-MINI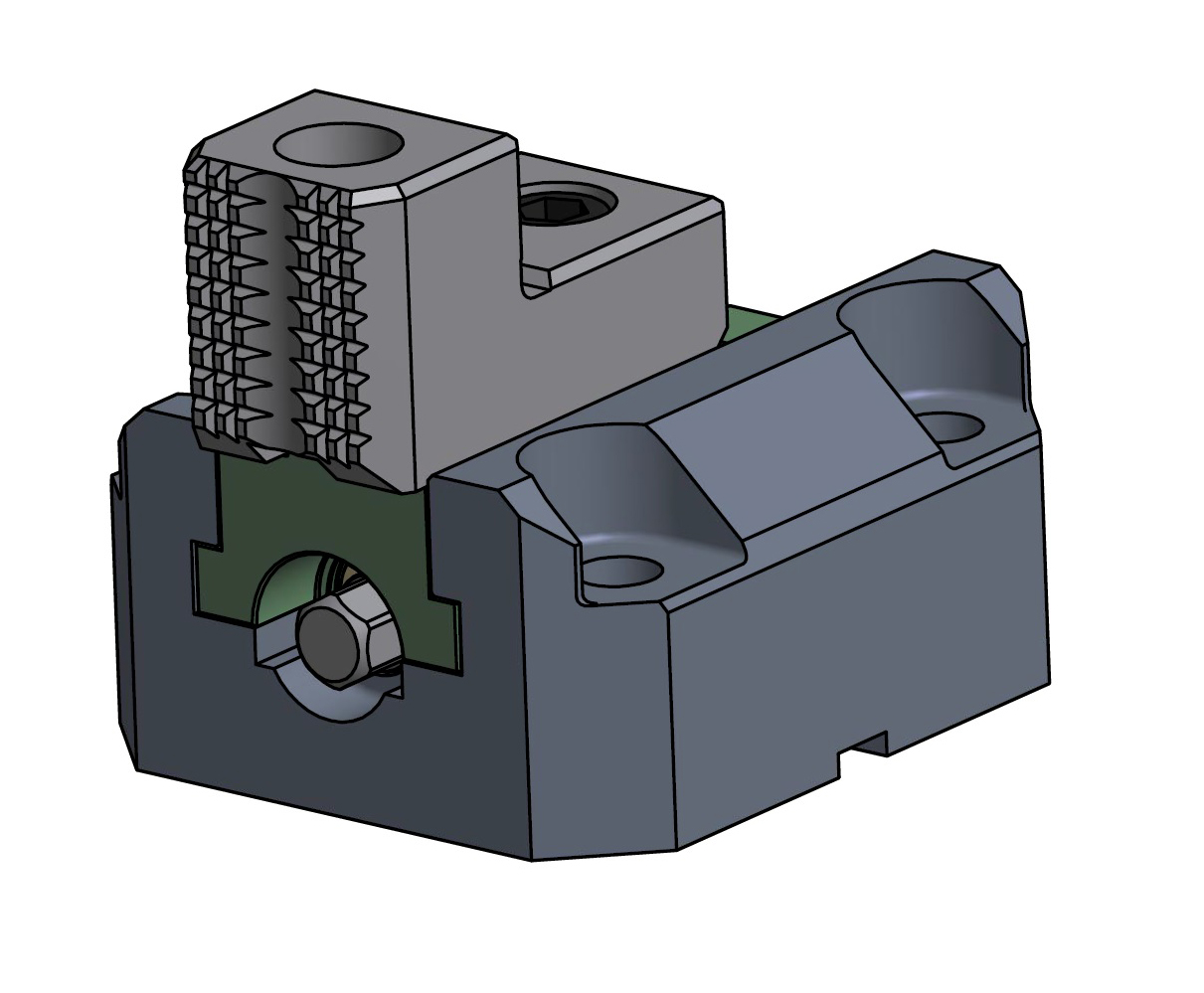 The smallest vice series is designated for the fastening screw pitch 80 mm and longer. The MINI can be used at every place where a reliable clamping is needed, but where the built-up space is of the minimum size. This vice series can be used in an excellent way as a substitution of a side clamp, pressing and clamping element on the fixtures, for middle-sized. It is also suitable for smaller rotating tables of machining centers and smaller vertical lathes.
RSVS-S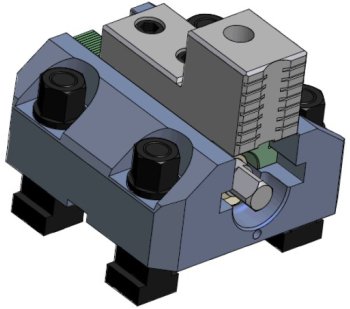 The standard vice series for smaller and middle-sized vertical and horizontal lathes (RSHS version) are with T-groove pitches 125 mm and longer. Usual dimensions of the T-grooves are 125, 140, 152, 160, 165, 170, 175, 180 mm. We are ready to offer any version and adjust the vice to your lathe table. The clamping power of the vice of RSVS-S series is 60 kN.
RSVS-T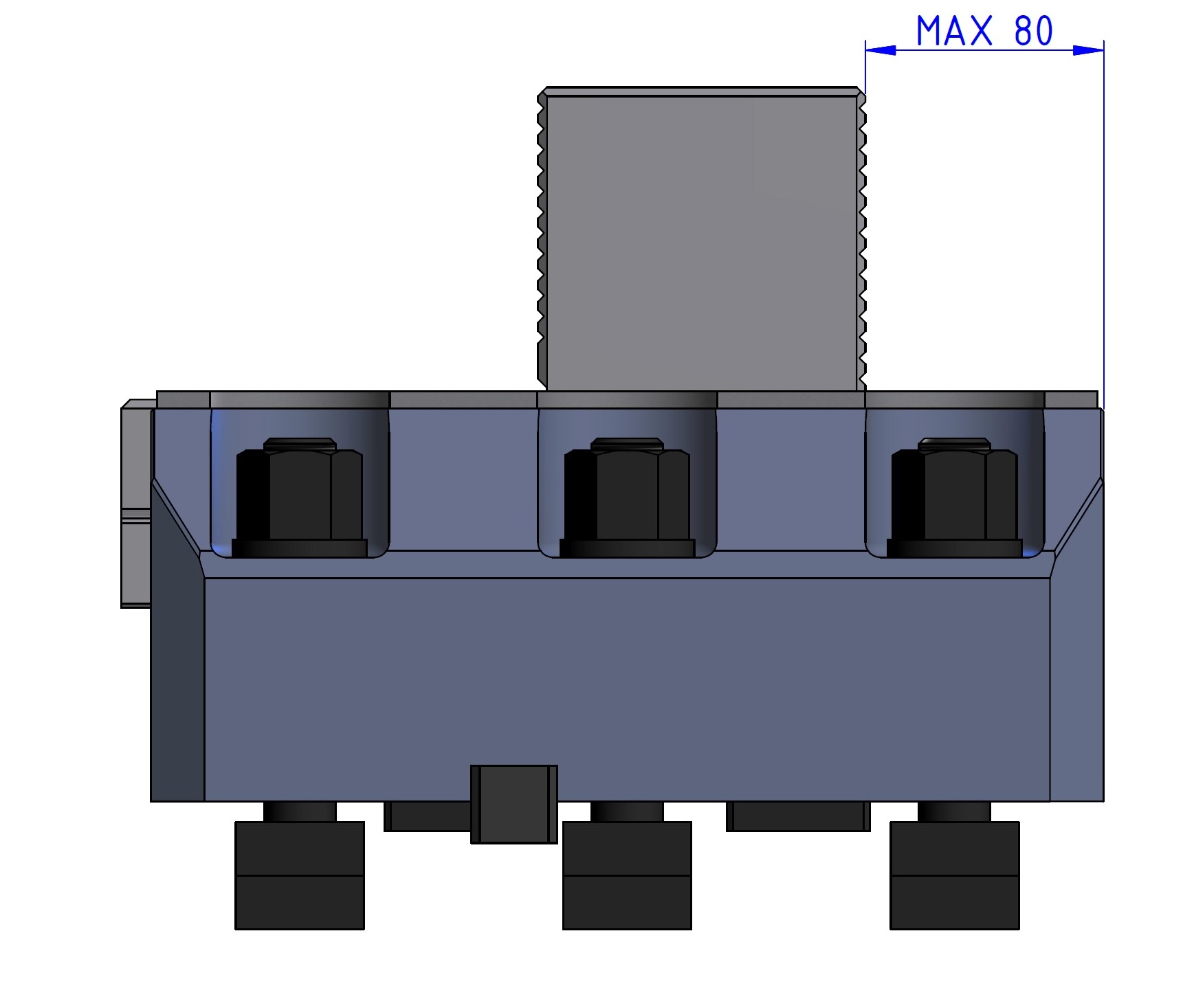 The heavy vice series for demanding applications and large vertical lathes. The minimum groove pitch is 170 mm, clamping power is100 kN. The usual T-groove pitches are 170, 180, 200, 250 mm. Same as with the RSVS-S series, we will adjust the vice to your lathe table so that all the clamping and arresting elements satisfy your needs and the safe use is guaranteed.
RSVS-HD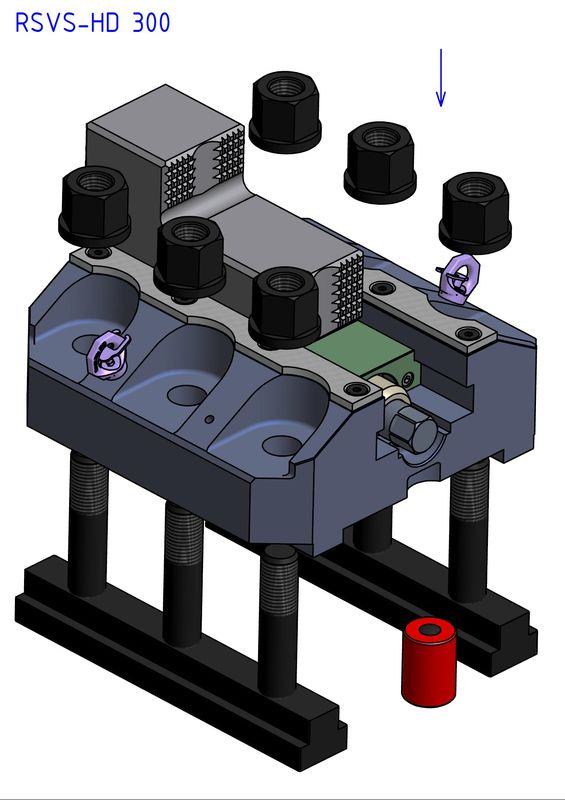 The extreme vice series for heavy duty machining and vertical lathes, the table diameter of which usually exceeds 10 m. The vice is able to develop the clamping power up to 200 kN. This vice series is always manufactured on order according to the particular type of the machine, type of the table, and the customers other possible requirements.