Jaw boxes for carusel RSVS - HD

For the largest machines and heaviest workpieces the RSVS-HD series has been established. This is an extremely robust vice for vertical lathes of giant dimensions. In every place where our RSVS-T series is insufficient it is possible to employ the vice of the RSVS-HD type. The well-proven design in combination with an accurate jaw guide provides a high degree of safety.
In comparison with lower vice series the extreme bearing capacity and resistance are achieved by the method "all made of one piece"; therefore e. g. guiding elements are not capable of dismantling, but they are milled of one block of material together with the vice body.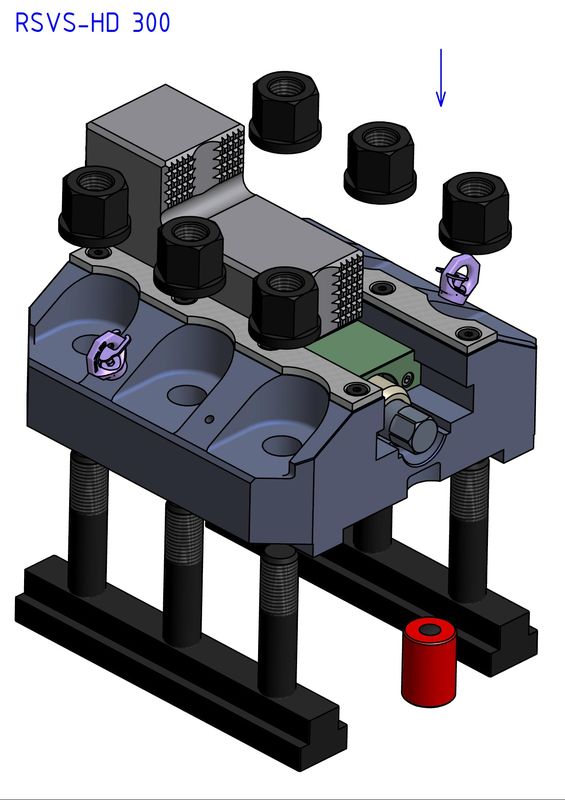 These vices are always manufactured on order according to the customers particular needs and the lathe rotating table type.